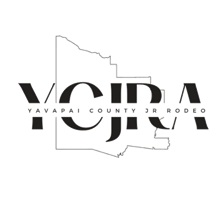 2023 Memberships Are Now Open
Membership may be completed ONLINE using the link below. Here you can purchase your Season membership, pay fees, and upload required membership documents (birth certificate and Release Form).
AFTER REGISTERING YOUR MEMBERSHIP ONLINE, YOU WILL NEED TO PRINT THE MEMBERSHIP/RELEASE FORM AND HAVE IT COMPLETED AND NOTARIZED.
ALL CONTESTANTS ARE REQUIRED TO RETURN THIS FORM
PRIOR TO COMPETING AT YOUR FIRST RODEO EVENT.
ENTRIES WILL OPEN APPROXIMATELY 1 MONTH PRIOR TO THE RODEO AND WILL CLOSE AT MIDNIGHT ON TUESDAY BEFORE THE RODEO.
ENTER UPCOMING RODEO EVENTS
YCJRA uses the RODEO MANAGEMENT SYSTEM to manage entries and payment of your fees. To enter an upcoming event, use the link below.
Payment is due at the time of entry
You will need your Membership Number and login information prior to entering Rodeos. Please use the links above to purchase or renew your membership prior to entering rodeos for that season.
Print this membership form, Complete it with all Contestants in your family, then it MUST BE SIGNED BY A PARENT AND NOTARIZED.
Please upload a copy of the notarized form to your online member profile or send it directly to the Rodeo Secretary by email or mail.
This must be completed once per family, per Season, and turned in prior to competing at your first rodeo of the Season.
Memberships are also accepted by mail to the rodeo secretary.